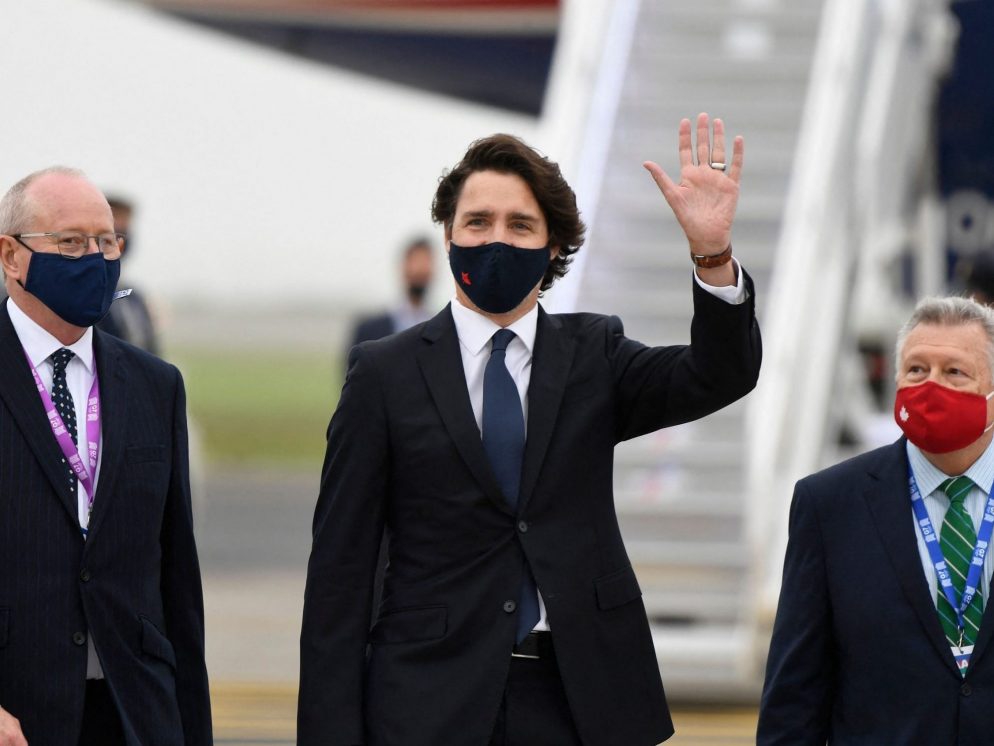 Canada to share around 100 million covid-19 vaccines to the world
New Delhi: The Canadian government on Friday announced that Canada will share up to 100 million doses of Covid-19 vaccines with countries in need.
The domestic vaccination campaign will not be affected, a government official said.
The announcement will be made at the G7 meeting in England that runs through Sunday, the official said. The pledge includes what Canada has already committed, which is CAD-765 million (US$632 million) to COVAX, the official said.
Britain is asking G7 countries to commit to handing out a total of 1 billion doses to nations that still need them.
The donation comes as part of an overall G7 goal of having leaders agree to give access to up to one billion doses of COVID-19 vaccines to low- and middle-income countries.
Wealthy nations have been accused of vaccine-hoarding while others struggle to access supply.
The confirmation comes after Trudeau was the only leader among his G7 peers who had yet to outline what his country's contribution would be.
Canada has come under fire for tapping into the COVAX supply to access AstraZeneca vaccines, though the government has taken the position that Canada was using the program as designed, and noted it's one of the leading donors to the effort.
Canada has spent $440 million towards the COVAX initiative, half of which was intended for Canada to be able to secure up to 15 million doses for use in this country, and the other $220 million to go towards lower-income nations' purchases of vaccines.
The day before the G7 summit, the U.K. promised to send at least 100 million doses within the next year, and U.S. President Joe Biden pledged he would send away another half billion.
France and Germany have promised at least 30 million doses this year. Japan has also committed to 30 million doses while Italy has promised 15 million.
The G7 summit in England is Trudeau's first international trip since the start of the pandemic. Trudeau's first day of meetings started in a virtual audience with Queen Elizabeth.
………