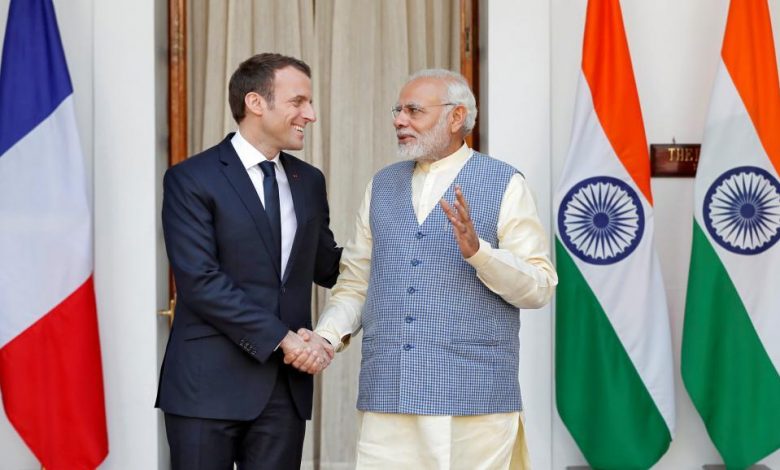 India came out in support of France: slams Turkey, Pakistan for attacks on President Macron
New Delhi: The way some Muslim nations are targeting France and the French President Emmanuel Macron for strict action against terrorism in the country – India Came out in support of France.
In the Official statement – the Indian Ministry of External Affairs on Wednesday said that "We strongly deplore the personal attacks in unacceptable language on President Emmanuel Macron in violation of the most basic standards of international discourse."
"We also condemn the brutal terrorist attack that took the life of a French teacher in a gruesome manner that has shocked the world. We offer our condolences to his family and the people of France. "There is no justification for terrorism for any reason or under any circumstance." MEA said.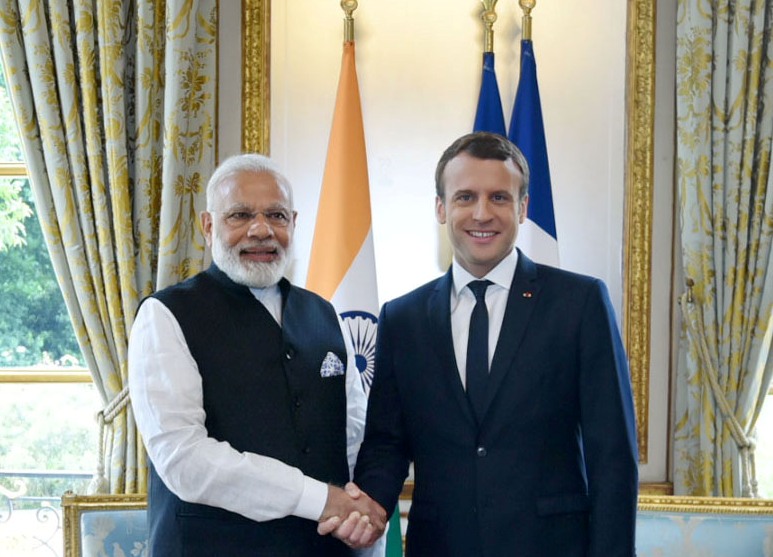 On October 16, an 18-year-old Chechen refugee in Paris beheaded a 47-year-old schoolteacher, Samuel Paty, days after Paty had shown caricatures of the Prophet to his students.
Nowadays Anti-France and Anti-Macron wave is spreading in some Islamic nations.
#IStandWithFrance and #WeStandWithFrance were among the top trends on Indian Twitter on Monday and Tuesday, with thousands of Indian users expressing their solidarity with France.
Over the beheading incident in France – Macron said that "We will continue… We will defend the freedom that you taught so well and we will bring secularism."
French President said, would "not give up cartoons, drawings, even if others back down."
In recent weeks, Macron has attacked Islam and the Muslim community, accusing Muslims in France of "separatism" and describing Islam as "a religion in crisis all over the world."
At French Consulate in Karachi, Pakistan – Supporters of Islam organised the protest against France and the French President Emmanuel Macron. In a protest, they showed "Down with Charlie Hebdo," "Down with France," and "Sacrilege of Prophet Muhammed is unacceptable" banners.
Police contingents blocked nearby roads with barricades and stopped protesters roughly 200 meters (656 feet) from the heavily guarded French Consulate.
Jamaat-e-Islami (JI) spokesperson Zahid Askari accused security forces of blocking several city roads to restrict the rally but said over 1,000 people still managed to gather near the building.
"We cannot accept attacks on Islam and Prophet Muhammad under the guise of freedom of speech. These have nothing to do with freedom of speech. This is just a smear campaign that is part of the rising tide of Islamophobia in the Western world, mainly Europe" Hafiz Naeem-ur-Rehman, JI's Karachi chief, said at the rally.
Hafiz Naeem-ur-Rehman had urged the Organization of Islamic Cooperation (OIC) and all Muslim world leaders to take a "joint and strong" stand against France and other countries guilty of such acts.  Otherwise, the Muslim world will never forgive you.
_Vinayak.Barot