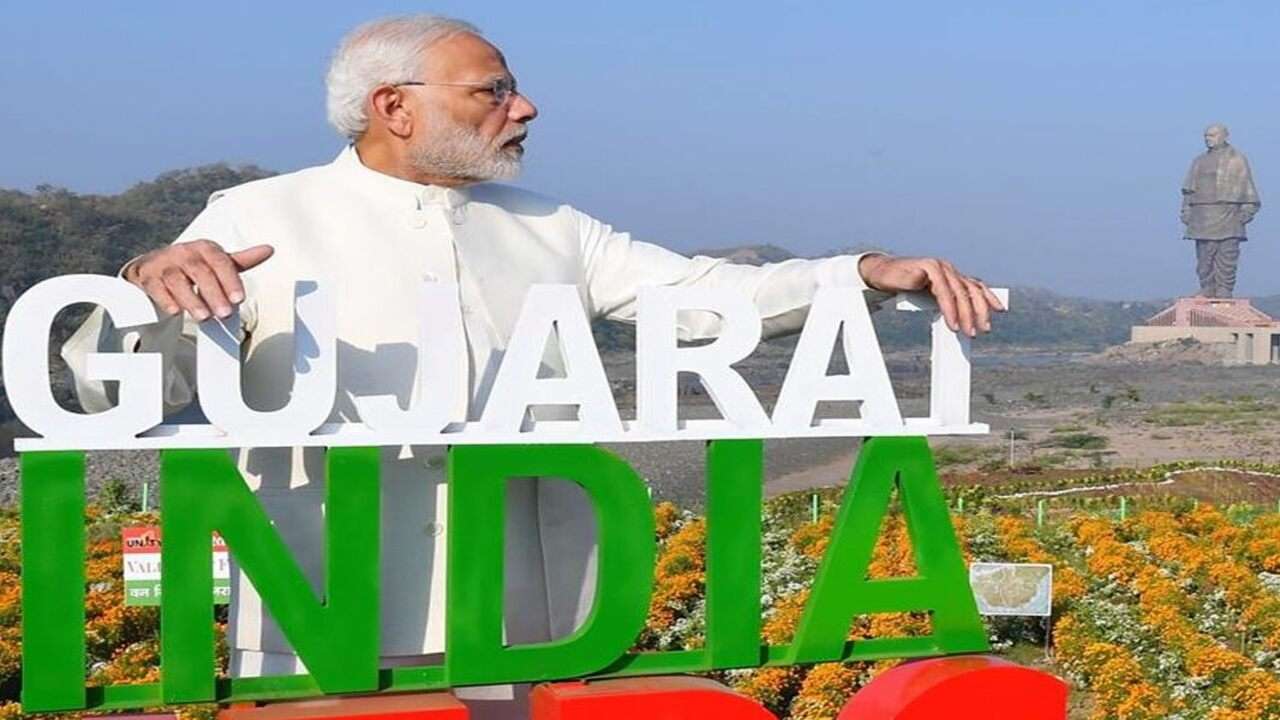 Amdavad: Prime Minister Narendra Modi arrived in Ahmedabad on Friday morning for two-days visit to Gujarat. This is the first visit of PM Modi to Gujarat since the coronavirus outbreak in March. He will launch many projects during his visit including the seaplane service between Kevadiya and Ahmedabad.
The Prime Minister's programme is a visit to the Arogya Van and Arogya Kutir at Kevadia. He will also visit an Ekta Mall and inaugurate a Children's Nutrition Park.
PM Modi will inaugurate the Sardar Patel Zoological Park, popularly known as Jungle Safari. This park is developed near the 182-metre tall 'Statue of Unity' which is dedicated to the Iron Man of India.
Then He will inaugurate Dynamic Dam Lighting around 7pm. Kevadia mobile app and Website of the statue of Unity will also launch by the Prime Minister.
PM Modi will pay tribute to Sardar Vallabhbhai Patel at the statue of Unity near Kevadiya on the occasion of birth anniversary of the first Home Minister of independent India on October 31.
According to the official,  PM Modi would inaugurate the illuminated Cactus Garden and Ekta Nursery. PM Modi will stay overnight at Kevadiya and around 30 lakh LED lights have been used to illuminate the garden during the night for tourists.
The Prime Minister will participate at the Ekta Diwas Parade and administer the Rashtriya Ekta Pledge and Police forces of Gujarat State and Central Reserve Armed Force, Border Security Force, Indo-Tibetan Border Police, Central Industrial Security Forces and National Security Guards will participate in the Parade.
Thereafter, the Prime Minister will interact with and address 428 Officer Trainees belonging to various Civil Services currently undergoing the 95th Foundation Course at Lal Bahadur Shastri National Academy of Administration.
Academy Director Sanjeev Chopra had tweeted that "The Academy is gearing up for Aarmabh 2020 in which a galaxy of thought leaders are sharing their views on India @ 100, culminating in the PM"s interaction with OTs from the Statue of Unity on 31st October, the birthday of Sardar Patel, the Patron Saint of Indian civil services." .